Had an interesting error today. I was bringing in some coordinates, and then everything disappeared. The points exist in the log file, and I can connect them through COGO, but I can't get anything on screen.
Pics
All layers are on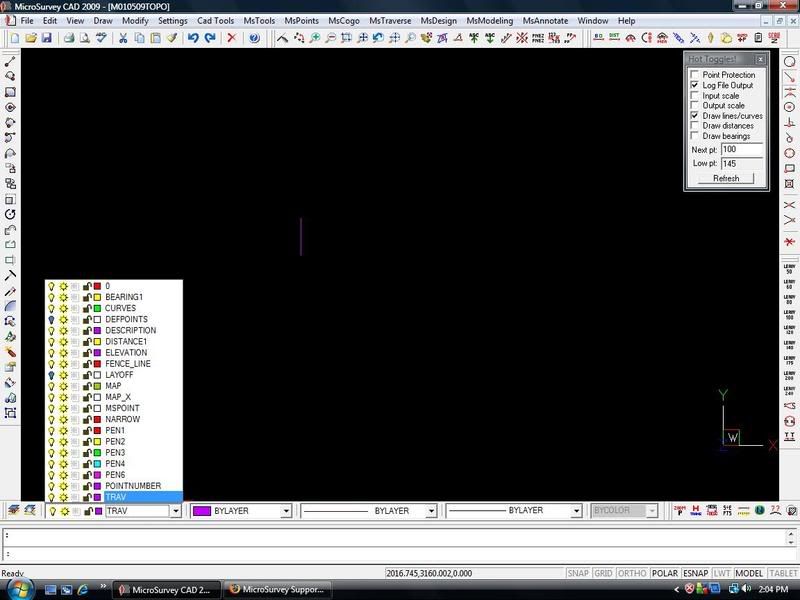 Log file contains the points
Line b/w two non-existent points
Running Vista 64-bit if that matters.